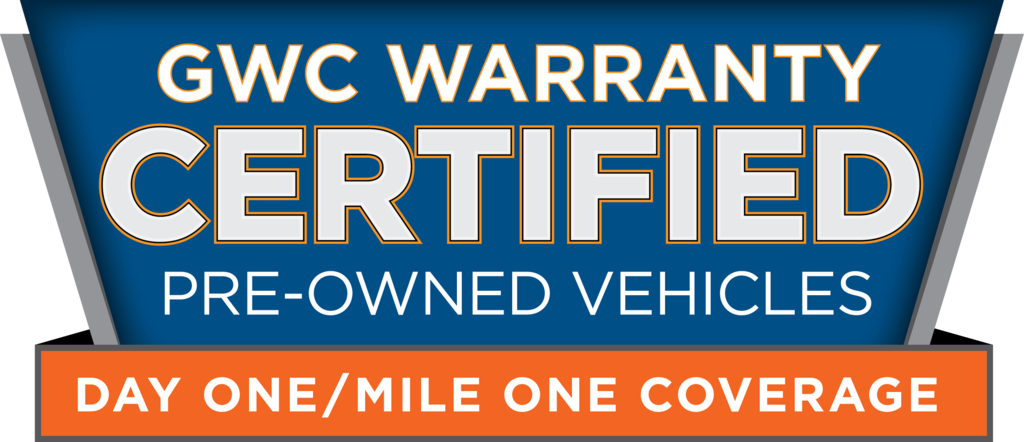 GWC Warranty company is a motor trend magazine recommended best buy.  They cover your car starting the first day and first mile of your purchase so you can have a worry free purchase to help you get into the vehicle you've been looking for. Being the only dealer in our area who currently offers the GWC Certified Vehicle Protection Plan on most of our vehicles makes us very proud. All of our vehicles go through a thorough 125-point inspection to ensure they are of the highest quality when entering our lot. GWC Warranty offers two levels of certification, certified and certified plus. The certified level covers engine, transmission (including 4 wheel and all-wheel drive systems), drive axles and more. The certified plus protection includes certified protection and adds on extra systems like brakes, air conditioning, suspension, and even electrical. Both of these certifications include coverage for labor costs of any covered repairs and towing reimbursement. For a complete list of systems and components covered refer to the GWC Warranty Certified Vehicle Protection Plan brochure.
Aside from already certifying our cars we offer extended warranty protection plans for the vehicles we sell. An extended warranty helps take your confidence of buying one of our used vehicles to the next level. With GWC Warranty you get the same great day one/mile one guarantee as the certified protection plan with added 24/7 roadside assistance and towing with nationwide service facilities to choose from and excellent claims services giving you the freedom, confidence and reliability you look for when choosing an extended protection plan for your future vehicle. With 5 different coverage options to choose from you get to choose which aspects of the vehicle you are buying you want to have covered. Just ask one of our team members when making your purchase what your options are and they will be glad to take all the time needed to discuss and figure out which level of coverage works best for you. To get an idea of which systems are covered refer the GWC Warranty extended vehicle protection plan brochure.
It's the day one/mile one no worries, just drive experience and it is something that GWC Warranty and our team at Advantage Auto Sales stand behind strongly.